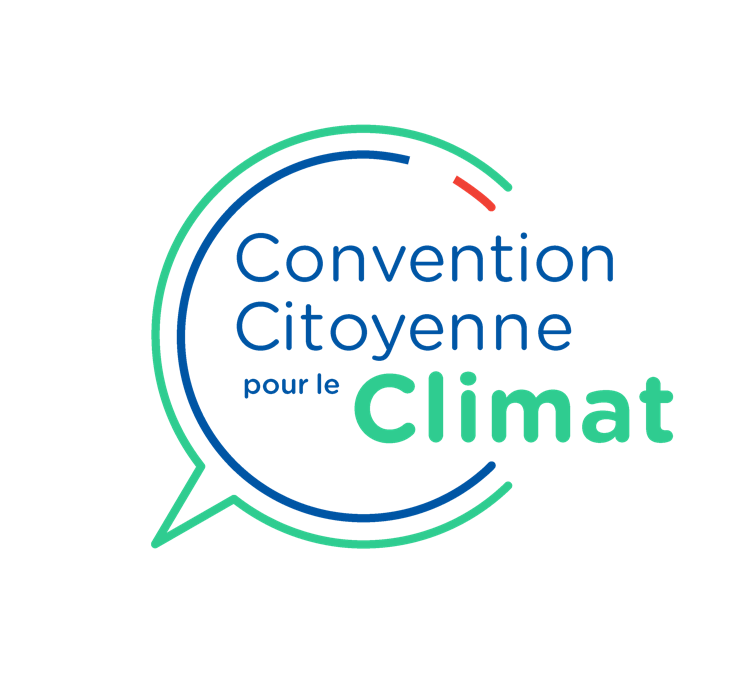 Open Source Politics (OSP) was commissioned by the Governance Committee of the Citizens' Climate Convention to set up an online citizen participation platform and to produce three successive summaries so that Convention members would have a digestible and accessible summary of the platform's activity between their working sessions.
The second phase of online contributions to the Citizens' Climate Convention ended on 5 January. On 6 January, our team started working on a second synthesis to highlight the ideas of the French people to fight against global warming.
The writing of the synthesis by our analysts
Based on the full export tables, which are freely available on the platform, our team uses an analysis methodology to highlight the main ideas of the contributions. We looked at all the online proposals from citizens in the second phase of contributions.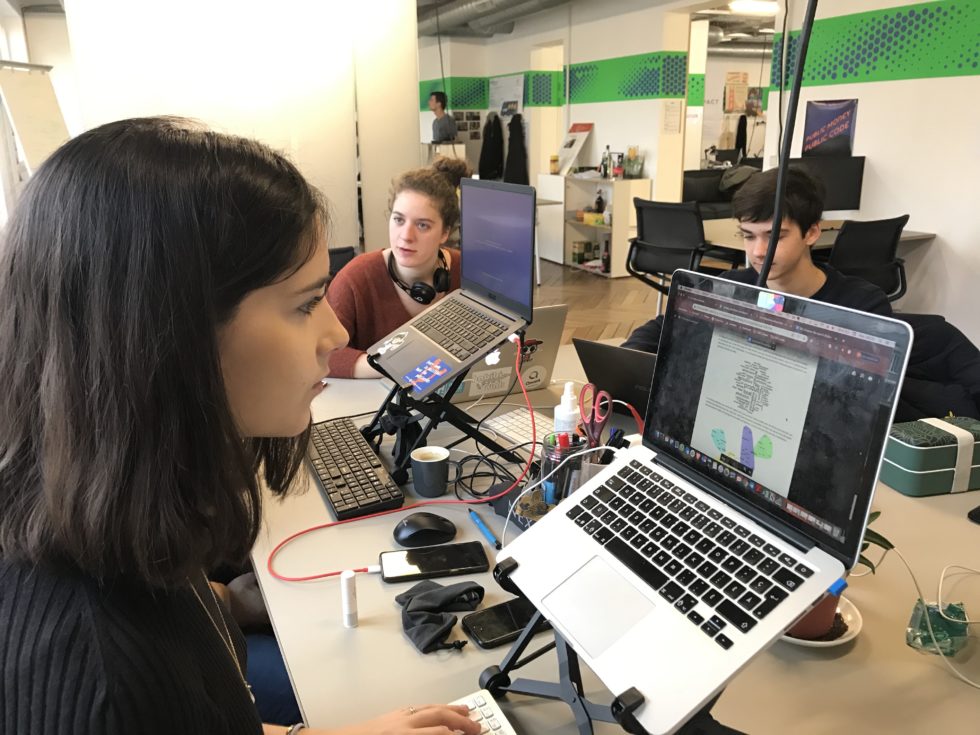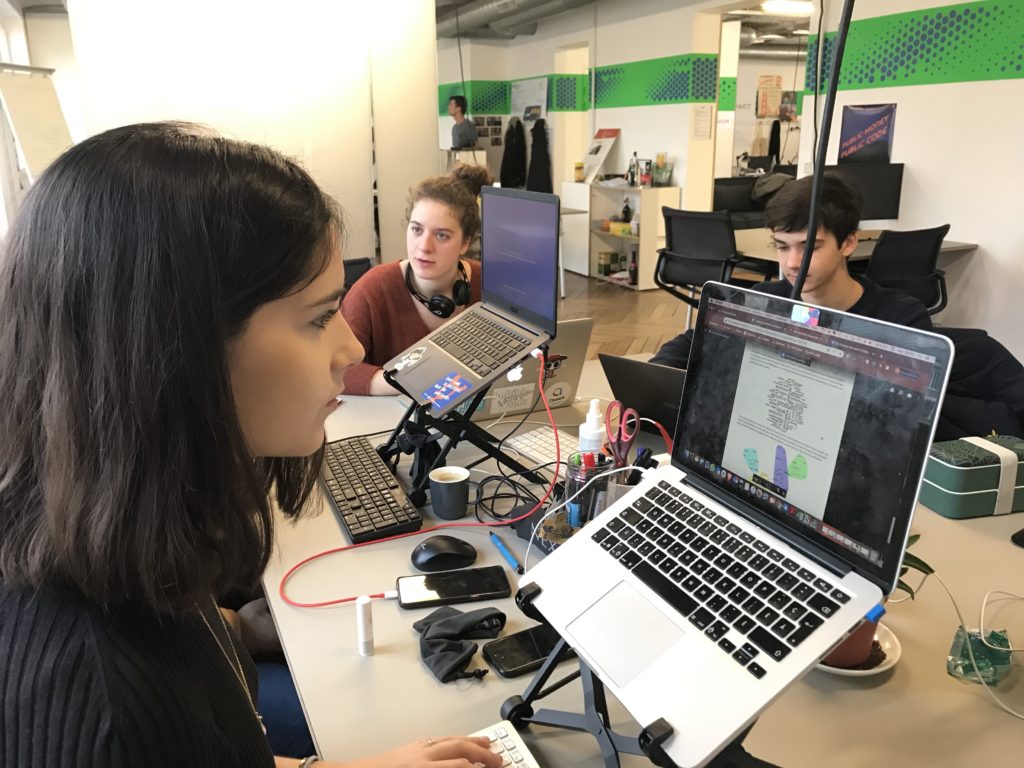 In total, for this second phase, 1286 contributions were registered on the platform (a higher number than for the first participation phase). This shows that the French are more committed to the Citizens' Convention, and therefore to climate issues.
Even though cross-cutting contributions were by far the most numerous (28%), citizens tended to focus on the themes of "travel" (24% of contributions) and "consumption" (19.5%). This was also the case in the first contribution phase.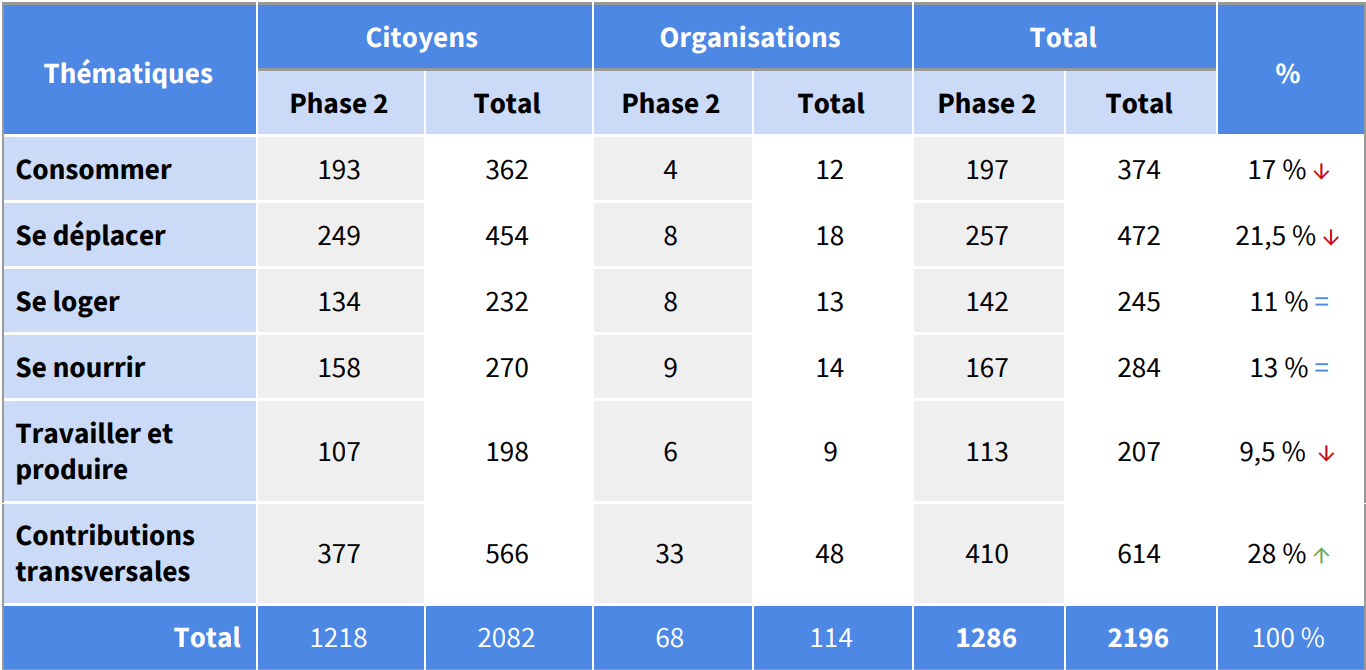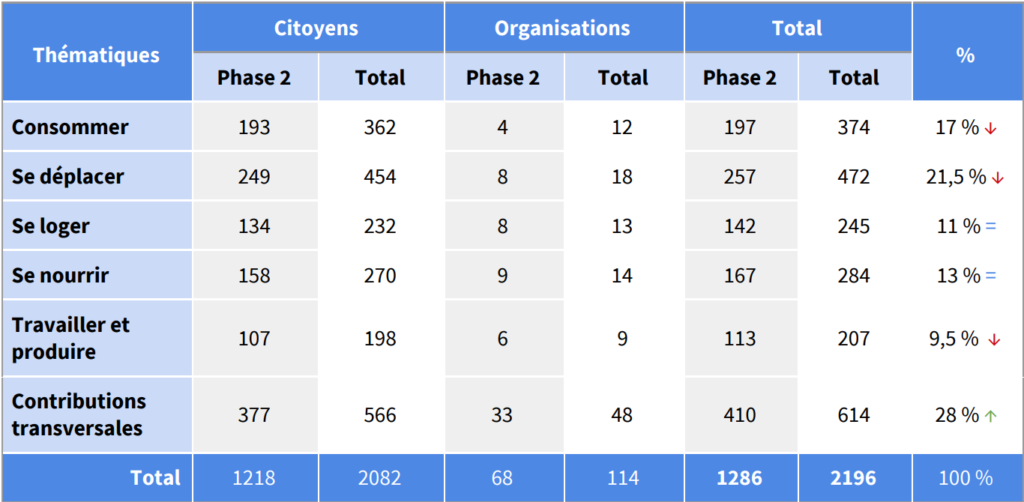 Citizens' side:
Beyond the climate and social justice issues that were the objectives of the Citizens' Convention, our analysts found that citizens did not hesitate to contribute on broader issues, such as sharing, resource distribution and equality.
On the organisations' side:
In total, more than 100 contributions were received from organisations representing structures involved in economic, social and/or environmental issues.
What do the citizens of the Citizens' Climate Convention think?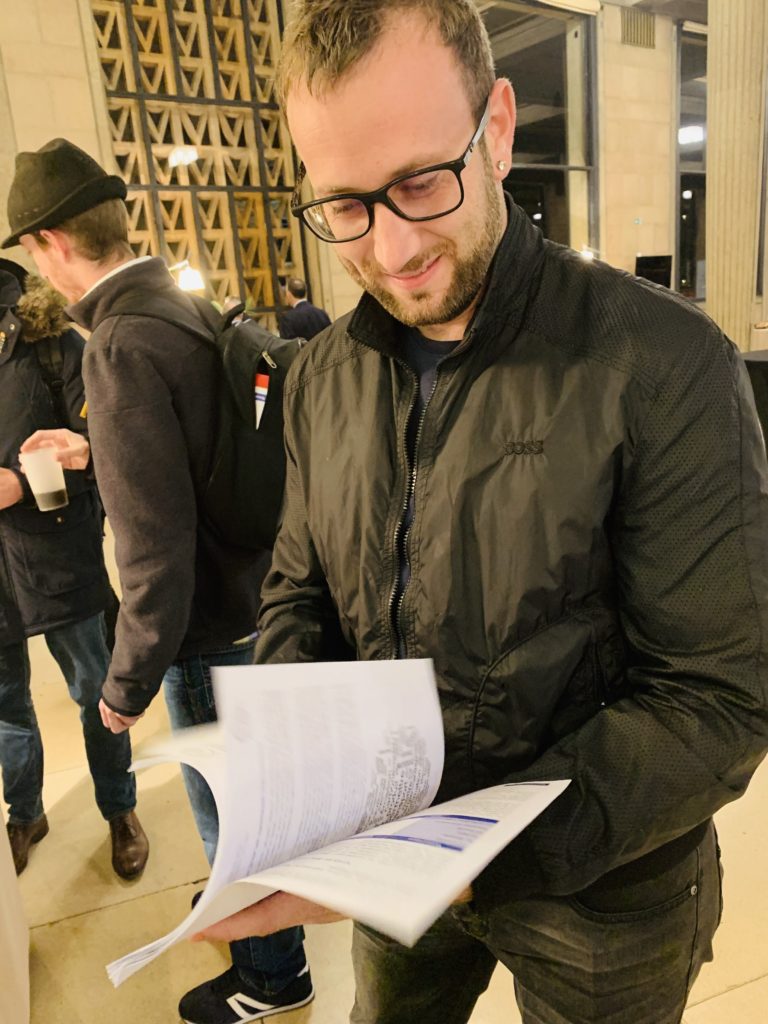 The synthesis was handed over on the Friday of the 4th session of the Convention to the 150 randomly selected citizens. They said that these summaries are very valuable because they give them an outside view and new ideas. With this second synthesis, they realise that they are supported and that they are not the only ones to give their time and effort. The online contributions complement the work done in the assembly with their richness and detail. Marine, a citizen of the convention, tells us that she used it with her working group.
"At this stage, the richness of the contributions is important because it helps us to go further and dig deeper into the issues, so that we can make the most comprehensive and in-depth proposals. The contributions of the organisations are interesting because they bring useful expertise and figures. And I think it is always important to have a diversity of opinions in our work. »

Marine, citizen drawn for the CCC
Find the second summary of the contributions submitted on the participatory platform of the Citizens' Climate Convention in its entirety.