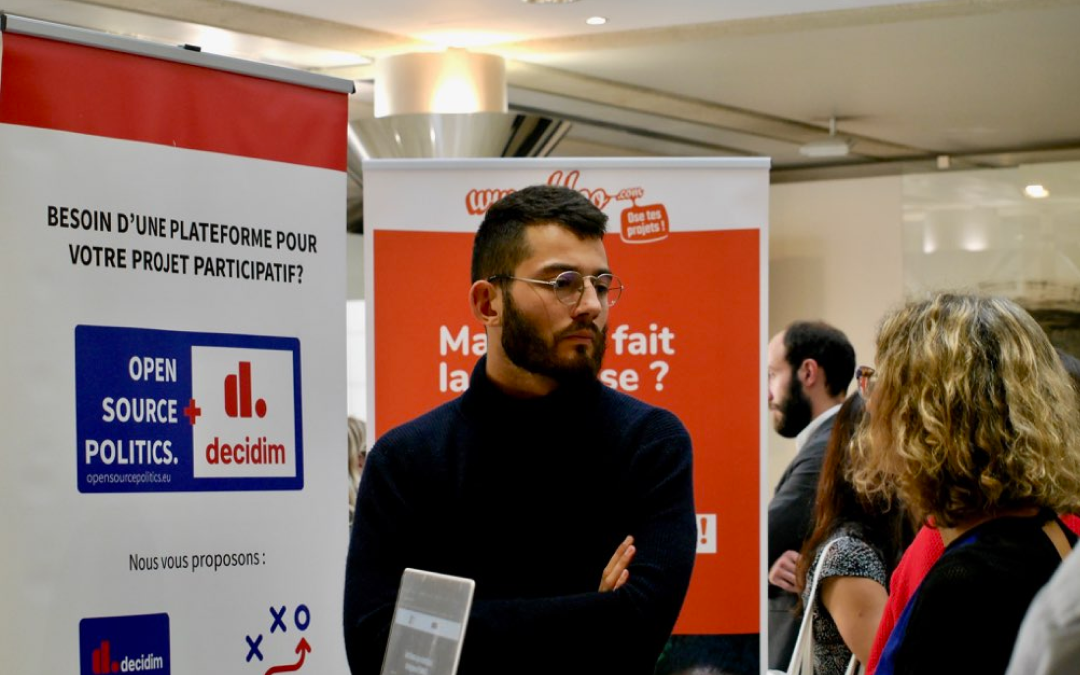 Participatory democracy was punctuated in October by a series of interventions by the OSP team in France and Spain! Between Madrid, Barcelona, Marseille, Poitiers and Paris, there were many destinations and many opportunities to present our experience with the Decidim software.
Virgile Deville at the conference of the Association of Mayors of Île-de-France in Paris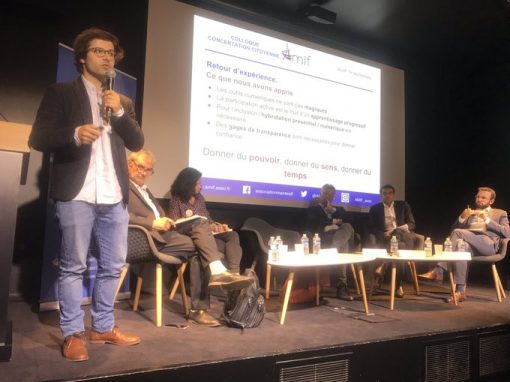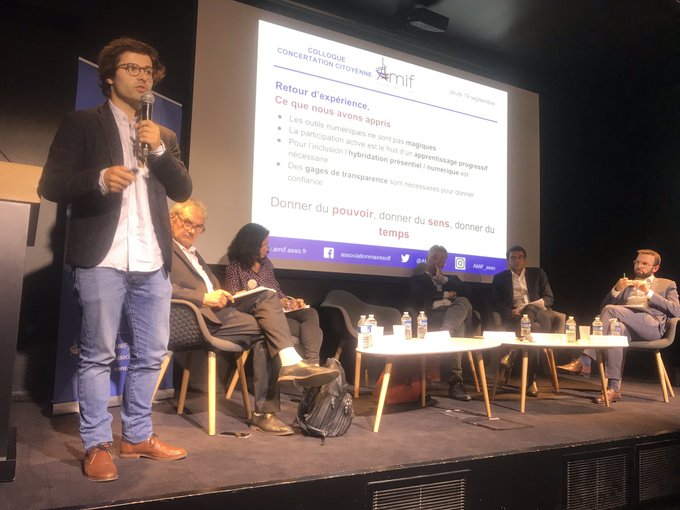 Read our article on Virgil's interventionhere
Léo Cochin at the "Social innovations: our best investment" event in Paris-Bercy
Léo Cochin visited Bercy on 14 October as part of the "Social Innovation, our best investment" event organised by the State Procurement Directorate (DAE), the LIBERTÉ LIVING-LAB and Le French Impact.
Several public actors have expressed their desire to orient public purchasing towards a permanent search for economic but also social efficiency. Used today by more than 150 institutions, the DECIDIM open source software is part of a sustainable logic of public investment. Each investment aimed at improving this common good allows a large international community to serenely explore democratic and social innovation. Investing in open source software allows public actors not to be in a situation of dependence on their provider.
Eloïse Gabadou at the Europeanlab in Madrid
Eloïse represented Decidim and OSP at theEuropeanlab in Madrid on 18 and 19 October 2019. Every year, this think tank brings together 250 European actors to shed light on, support and accompany the initiatives that will shape tomorrow's culture.
On the programme for these two days of reflection and meetings: debates, meetings, a living library, music, a radio set, workshops for children, etc.
Eloïse presented Decidim and Open Source Politics at a round table on digital citizenship, the smart city and digital municipalities.
Valentin Chaput in Marseille for the "Faire ensemble" event of Numérique En Commun(s)
On 18 October 2019, OSP went to Marseille for the "Faire Ensemble" event. This national meeting organised by Numérique en commun[s] brings together for two days the stakeholders in the construction of the digital society.
In parallel to the digital inclusion issues widely debated in the framework of Numérique en Commun(s), Valentin Chaput presented the European dimension of the Decidim project during an exchange with Louise Guillot from the 27th Region about the commons. How does creating a society around the commons ensure the sustainability and development of resources in the general interest? This question led to a fascinating debate at the Mars Medialab.
Antoine Gaboriau at the 2019 digital citizenship meeting in Poitiers
Antoine Gaboriau spoke on 7 October about open source digital tools during the event "Rencontres, citoyenneté numérique" organised in partnership with the Conseil de développement de Grand Poitiers. He was accompanied by
Together they discussed the topic of civic tech, and the initiatives carried out by civil society through digital technology. In turn, they listed existing methods for citizens to get involved in institutions and public policy making.
Virgile Deville at the Decidim Fest in Barcelona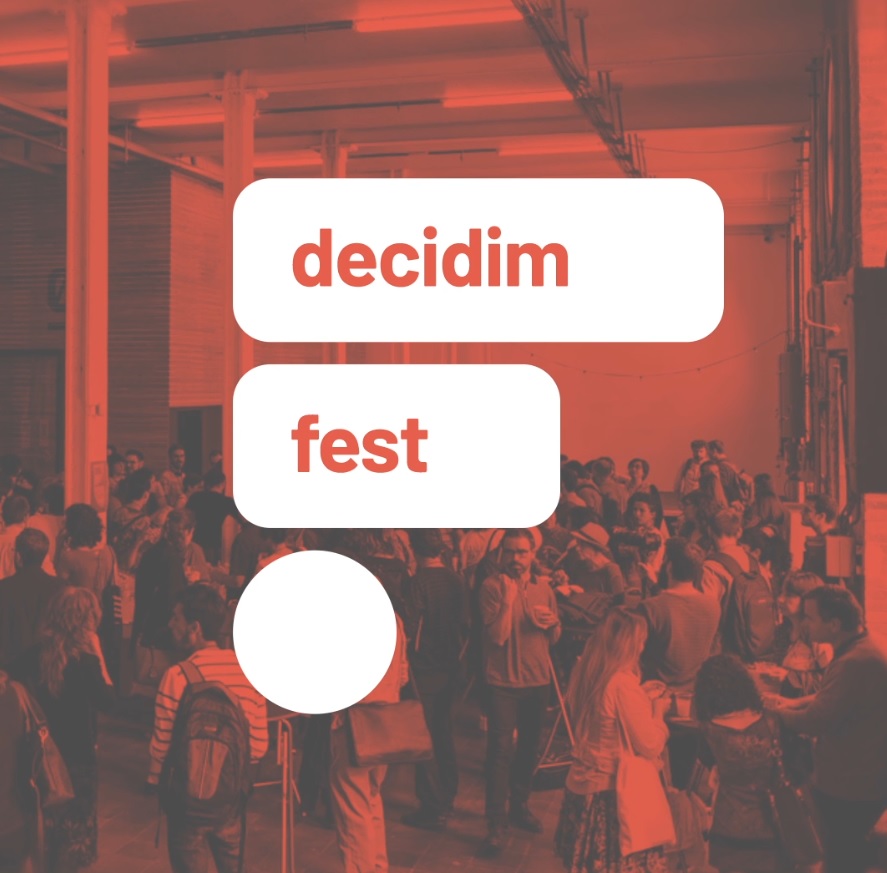 During Decidim Fest 2019, on 29, 30 and 31 October, Virgile Deville will represent OSP in a workshop: " Participation in practice: participatory processes and budgets".
He will talk about Open Source Politics' experience in setting up participatory budgets using Decidim. Open Source Politics has now installed about twenty participatory budgets for local authorities, which allows us to draw lessons, which Virgil will detail during his speech.
Virgil will be joined at his round table by :
Alberto Labarga (Public University of Navarra, Open Knowledge Foundation)
Sílvia Luque (Ferrer i Guàrdia Foundation)
Óscar Pretel Ramírez (former Councillor for Participation, and transparency of the Zaragoza City Council)