Printemps Marseillais
Open Source Politics has accompanied the list "Le Printemps Marseillais", candidate for the 2020 municipal elections, to put online a participation platform for citizens wishing to enrich the program and give their opinion.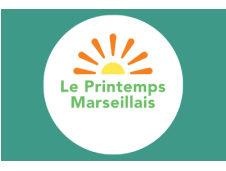 Client: Le Printemps Marseillais
Start date : January 2019
Url of the platform :
https://laparoleestavous.printempsmarseillais.fr/
Type of project : development of a pcitizen program
The Project
The aim of the platform is to involve all Marseilles residents in the construction of the Printemps Marseillais' political program for the 2020 municipal elections.
On line, the Marseillais.es can 
Keys to success
Places for debate on important themes

A place to bring improvements and ideas to the program
Meetings in the continuity of the proposals, centred on the topics discussed online.