Grenoble en common-La Fabrique 
Decidim hosts La Fabrique, the space for the collective development of the "Grenoble en commun" citizens' list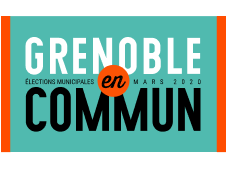 Client: La Fabrique
Launch of the platform: October 2019
Platform URL: https: //lafabrique.grenobleencommun.fr/ 
Type of project: Co-construction of a project
The Project
The Grenoble en commun platform aims to support the writing of a socially and ecologically responsible citizen project for the city. The platform allows citizens to submit proposals, to support or react to other proposals, and to make comments or amendments.
Keys to success
An open proposal submission followed by a re-categorization exercise
Continuity between the platform, the public events of La Fabrique en Ville and the meetings related to the projects.
See more projects
More than fifty organizations trust us