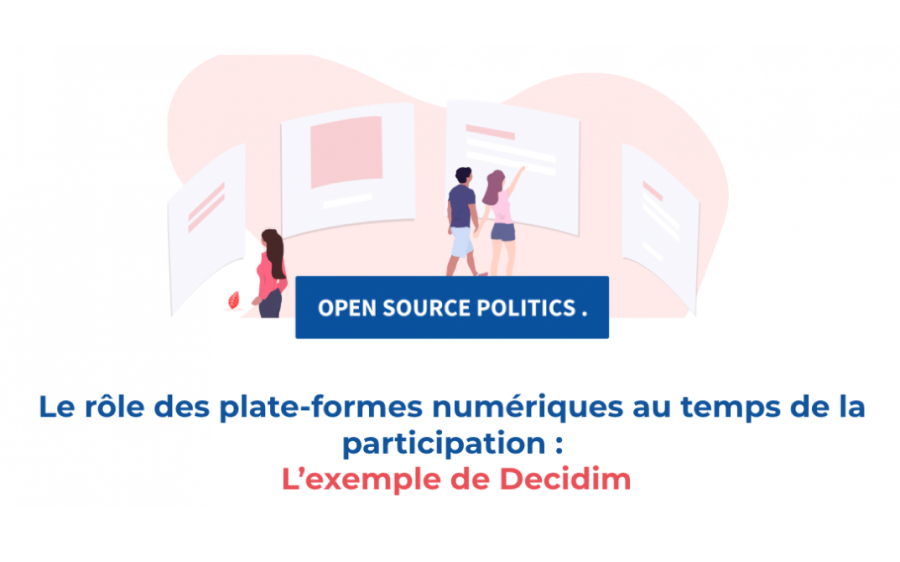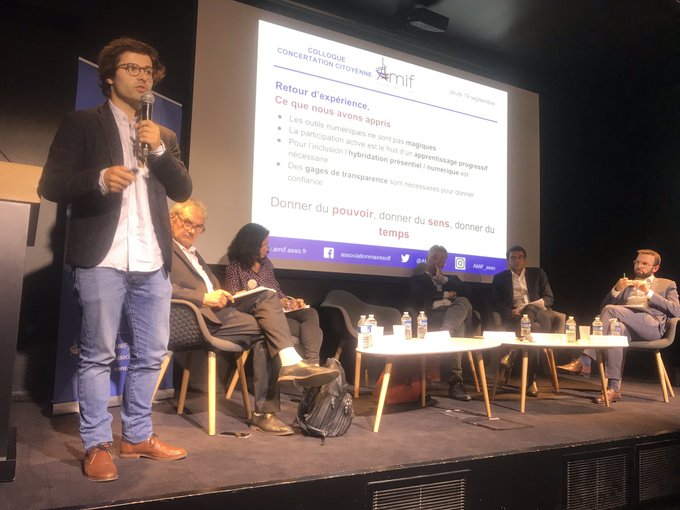 This conference was an opportunity for OSP to present the role of digital platforms such as Decidim in the framework of citizens' consultations and to share our experience in the implementation of these platforms within local authorities.
The Decidim open source software adapts to the needs of these institutions and offers a complete and transparent information system for digital democracy, allowing to model any participatory process.
Apart from the excellent formula of Mathieu Monot, Deputy Mayor of Pantin, referent of the AMIF's citizen participation commission, on the evolution of the role of the mayor:
We have successively admired the managerial and builder mayors, now I am convinced that it is the turn of the concerted mayors!
we retain 3 points from this experience:
Digital commons to power public consultations, a matter of course
Why? The digital commons is a vehicle for values such as transparency and integrity of data, protection of personal data, equality of participants and accountability. The model proposed by Decidim, combining an open license (AGPLv3) and a social contract, provides the democratic guarantees necessary for any digital democracy approach .
To go further on this subject, we recommend the article by @calimaq (Lionel Maurel) which discusses the concept of mission-oriented Free Software using Decidim as an example.
Digital/classroom hybridisation is essential
Digital tools are not magic and active participation is a gradual learning process. Guarantees of transparency are needed to give citizens confidence and these can only be delivered through human interaction. It is therefore necessary to ensure a hybridisation of digital and face-to-face participation spaces.
OSP's work with institutions is now pushing for a critical and strategic use of digital tools for political, collective and sovereign action.
Increasingly advanced uses, increasingly comprehensive platforms
A platform for municipalities is above all a platform and configurable platform.
Participatory approaches in municipalities should consider the different levels of engagement (see diagram below). In order to do this, the tool in question must be able to model any type of participatory process. Decidim is particularly effective in meeting this challenge with its modular and highly configurable architecture. It is a real Lego of participation where institutions define the architecture of their customised participation spaces by activating and configuring participatory functionalities.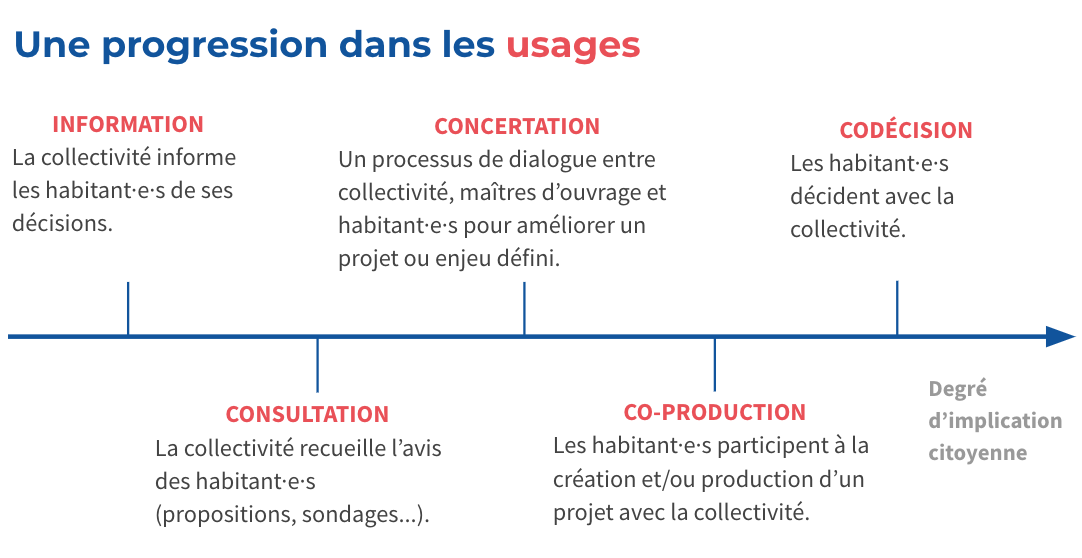 The techno-political challenges that civic tech has yet to address
We concluded our intervention by reminding that digital participation is still in its infancy. Platforms like Decidim raise exciting questions:
Technopolitical issues
Shipyards Decidim and OSP

Processing of massive data sets and synthesis of queries

Since 2017 we have been investigating the application of automatic language processing to text and data corpora from consultations. See our articles on this subject on Medium part I and II.

Digital inclusion and accessibility

Open Source Politics is a member of Mednum, the digital inclusion cooperative

Digital Identity

- OSP is developing a France Connect connector for Decidim which will be available this autumn 2019.
- Decidim allows to set up identity verification systems contextual to the action performed by the user (voting on a participatory budget).

Representativeness

Decidim is one of the only platforms to offer a raffle module.

Decentralization and data security

Decidim already offers a number of guarantees for the data that the platform generates (API, cryptographic fingerprinting of proposals etc.).
Within the framework of the European Decode project, Decidim has been able to experiment with blockchain technology to carry out electronic signatures.
So many challenges that we can take up collectively thanks to the open model of collaboration proposed by Decidim, which already brings together a multitude of complementary actors (academics, developers, sociologists, political scientists, designers, etc.). A working framework that allows us to take up these challenges as a network by pooling efforts, investments and learning.
We would like to thank the AMIF for organising the conference and for inviting us to the round table.