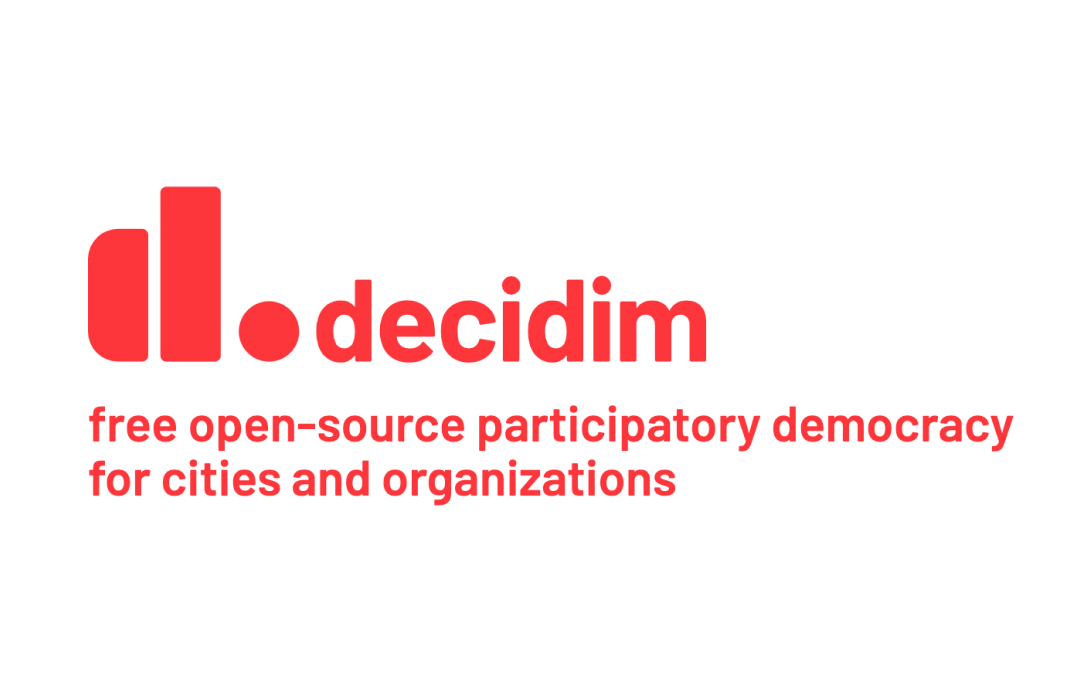 Used today by 150 institutions, internationally (9 different countries) the Decidim software continues to develop by multiplying the number of use cases. Initially developed to co-construct the municipal action plan of the City of Barcelona, the software is now used by various organisations: institutions, companies, associations, groups of people, political parties, etc.
In its article published on 11 September 2019, Mission Société Numérique (Ministry of Economy and Finance and Ministry of Territorial Cohesion and Relations with Local Authorities) describes the Decidim software as ethically remarkable.
Missioned by the State, the Labo Société Numérique accompanies territories in a digital transition, lists emerging digital trends and provides a critical look at ethical, social and legal challenges.
Several points were raised, supporting the ethical soundness of the tool:
The nature of the software: a digital commons
"Decidim is now a true digital commons. As proof of this, a growing number of public players are using Decidim internationally (in France, Finland, Belgium, Mexico, etc.) and adapting it to their uses, also attracted by the great modularity of the digital platform and the range of participatory functions offered. » ;

Open software governance, shared by a large community(Metadecidim);
The complementarity between physical and digital in participatory processes;
The Technopolitical nature of the project(see our article on Technopolitics)
Multiple participatory features, constantly reflected and developed:

Modular digital infrastructure in response to expressed needs;
Software at the service of the general interest: a central point since the creation of the software, remaining at the heart of each participation process.

The tool should be " inclusive, designed to accommodate all types of audiences, modular and adjustableto facilitate implementation by different local levels, standardised to facilitate communication and re-use of information, transparent to build trustthroughout the participatory processes, and flexible enough to combine digital and physical participation devices".
Read the Mission Société Numérique article here
A growing number of platforms, a growing community
Metadecim, this platform bringing together the various contributors to Decidim, was designed to organise collective decision-making around the software. As platforms multiply internationally, this community is growing.
"Metadecidim remains the place of reference to understand the history of the project and to participate in writing its next lines.

An increasingly attractive platform by its very nature
More and more organisations are turning to technological solutions with an ethical project. It is therefore not surprising that Decidim, as a "digital commons for an ethical resource at the service of the general interest", is attracting more and more public institutions and organisations of all types.