PATLY 
In partnership with the Oxalis and Oxamyne teams, OSP is deploying the participatory platform of the Lyon food project (PATLY). 
Decidim has been deployed with a view to creating a community and feeding working groups.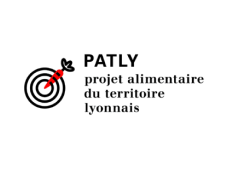 Client: Food project for the Lyon area
Launch of the platform: June 2019
Url of the platform: https: //patly.org/
Type of project: Consultation, Co-construction
The Project
Faced with the need to ensure a transition towards sustainable food, the Metropolis of Lyon is committed to developing a metropolitan food strategy aimed at moving its food system towards a more sustainable, inclusive and resilient system.
This platform makes it possible to highlight the different stages of the metropolitan food strategy, but above all, it allows the inhabitants to participate actively in it, by contributing to the formulation of the Territorial Food Project co-constructed with the actors of the territory.
Keys to success
A mapping of food actors in the territory 

A collaborative monitoring tool compiling a raw monitoring, to which citizens can contribute, as well as a monitoring refined by themes or by the emerging needs of community stakeholders.

Experimenting with a collective agenda that can automatically retrieve the agendas of different organizations.
See more projects
More than fifty organizations trust us