Changer Lyon
As part of the organisation of the 2020 municipal campaign in Lyon, the local EELV group is using Decidim to develop a participatory programme.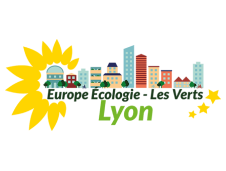 Client: EELV
Launch date: September 10, 2019
Platform URL :https://changerlyon.36k.osp.cat
Type of project : Citizen Assemblies
The Project
The project carried by EELV for the city of Lyon is based on the idea ofan ecological, inclusive and democratic society.
The platform mobilizes the "Assemblies" functionality, which allows citizens to organize meetings, debates and gives them the possibility to submit proposals for their city.
Keys to success
The use of Decidim's thematic assemblies

A means for citizens to learn about the proposals that emerge from the thematic workshops, to react and make new proposals.

The inclusion of the platform in a broader project to draft a "Call for changing Lyon and its metropolis".