L'Arc de L'Innovation
Driven by Anne Hidalgo, this initiative has been supported since 2015 by the Paris City Council, Est ensemble, Plaine commune and Grand Orly Seine Bièvre. The aim of this project is to develop innovation in the regions to the east of Paris.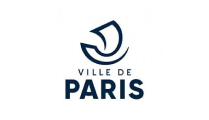 Client : Paris City Hall
Launch date of the platform: January 2016
Platform URL:https://arcinnovation.fr
Type of project: Call for projects
The Project
In order to develop innovation in the working-class neighbourhoods to the east of Paris, the city has implemented an ambitious call for projects , aimed at innovative actors with projects having a positive local impact.
There are multiple objectives:  increase the appeal of the area; create new jobs; develop and facilitate a community ofcommitted actors; experiment with social, urban and economic developments.
Keys to success
A call for projects within the framework of global urban policy.
An interactive map to locate projects.
A video that explains what's at stake in the project.
Results
Last updated on May 15, 2019
First prize-winning projects
m2 of innovative locations by 2010