People Powered

L'organisation internationale People Powered propose des formations, conférences et événements d'apprentissage sur la démocratie participative dans le monde entier.
C'est dans le but de mettre en place une plateforme numérique de participation et de gouvernance soutenant l'engagement des membres de l'organisation que People Powered s'est associé à OSP. Pour l'année 2021, et s'engageant à verser 200 000 $ pour financer les projets proposés, il a été décidé de les mobiliser par le biais d'un processus participatif de planification et de budgétisation afin de décider des priorités de dépenses et des politiques organisationnelles. Un projet à réitérer en 2022!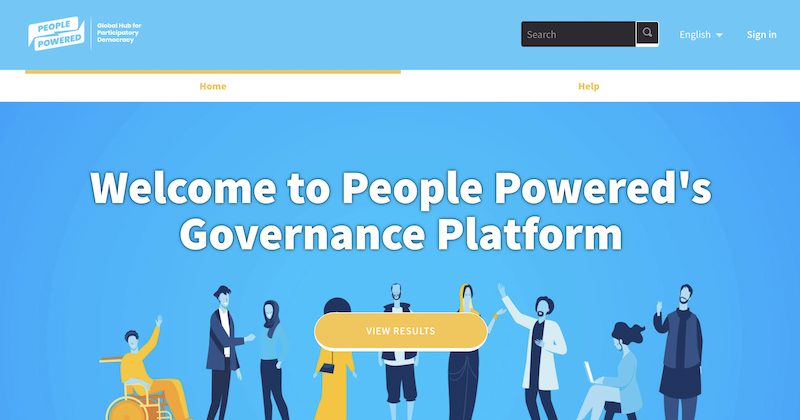 Ce qu'il dit de Decidim by OSP
People Powered engages its members in making key decisions through a participatory planning and budgeting process. We partnered with OSP to implement a digital participation and governance platform to support this member engagement. OSP's guidance and support were essential to our success. They are very knowledgeable, have a lot of experience, and were able to troubleshoot diverse issues that came up during the process.