Le nouveau Paris
The Decidim platform "Vivons Paris", in support of Cédric Villani's campaign, offers Parisien.ne.s to join candidate lists of their district through random selection.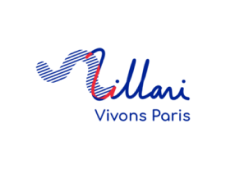 Client: LREM Candidate Cédric Villani
Launch date: September 10, 2019
Platform URL:https://candidater.cedricvillani.paris/
Type of project :Citizen lottery
The Project
Candidate Cédric Villani invites interested Parisians to register on the platform, provide proof of their address in Paris and detail their project for the city. At the beginning of 2020, 48 candidates will be selected in a digital lottery.
Keys to success
This Decidim platform makes it possible to experiment with a candidate list lottery for the first time.
Candidates entering the lottery can detail their programme for the City of Paris.