City of Romainville
Open Source Politics accompanied the city of Romainville with the Decidim consultation platform in the implementation of its participatory budget in 2018.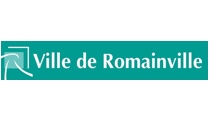 Client: City of Romainville
Start date: June 2018
Platform URL:https://www.budget-participatif-romainville.fr
Type of project: Participatory budget
The Project
During the summer of 2018, the city of Romainville gave its residents the opportunity to submit ideas for new developments in their city.
After a proposal phase, 29 projects were submitted to the vote and 15 will be implemented in 2019 for a total of 250,000 euros.
Keys to success
A follow-up on the progress of the winning projects.

The establishment of polling stations, to enable citizens excluded from the digital world to vote in person.