Réveillons Annecy
This platform has been put online by Open Source Politics as part of a partnership with the Common Action approach that accompanies the emergence of citizen lists for the 2020 municipal elections.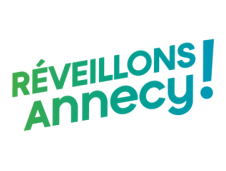 Client : Réveillons Annecy
Launch date: November 14, 2019
Url of the platform: https://fabriquecitoyenne.reveillonsannecy.fr/
Type of project : Co-construction of a program for 2020 municipalities

The co-construction of a programme
In an open, non-partisan approach, Réveillons Annecy brings together citizens and elected officials from various backgrounds to develop a municipal project.
10 themes are proposed to the inhabitants wishing to join the collective and contribute: they can submit ideas, support and/or comment on the other proposals.
In total, more than 200 proposals were submitted to the platform to enrich the collective's thinking.
Keys to success
The graphic charter of the movement was perfectly integrated into the Decidim platform allowing participants to immediately identify the movement.
A space for clarification to help participants understand the distribution of competences on the territory.