Région Nouvelle – Aquitaine 
Since March 2017, the Nouvelle-Aquitaine region has been organising thematic consultations on Decidim to co-construct tomorrow's public policies.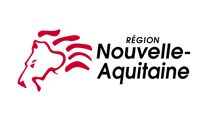 Client : Région Nouvelle - Aquitaine
Platform launch: March 2017
Platform URL:https://concertations.nouvelle-aquitaine.fr
Type of project: Citizen consultation, co-construction of public policies
The Project
Open Source Politics has already supported the region of Nouvelle - Aquitaine in the implementation of 12 participative projects on Decidim.
For example, the region has co-authored with citizens, experts and regional stakeholders its Regional Plan for Planning, Sustainable Development and Territorial Equality (SRADDET).
Decidim has also helped to feed the annual line committees that bring together the region, SNCF Mobilité, SNCF Réseau and users to discuss line news. 
Keys to success
The possibility of viewing committee transcripts live on the platform.

Consultations that promote the sharing of expertise between elected officials, experts and citizens.
Results
Last updated on October 3, 2019
See more projects
More than fifty organizations trust us