City of Nancy
Open Source Politics supports the city of Nancy with the Decidim consultation platform in the implementation of its participatory projects.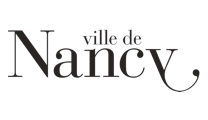 Client: City of Nancy
Start date : December 2017
Platform URL: https://participez.nancy.fr
Type of project: Public consultation, public vote, call for projects, citizens' councils
The Project
Since December 2017, the city of Nancy has adopted Decidim to collectively build the open and transparent city of tomorrow.
The city has, for example, created online neighbourhood-based citizen councils and consulted the people of Nancy on their preferences regarding academic calendars. 
Decidim also hosted the local chapter of theGrand Débat National of 2019. 
Keys to success
Restricted spaces that unite the inhabitants of a single neighbourhood.

A scientific steering committee that responds to citizen proposals.