Loiret Department
Open Source Politics supports the Loiret department in its various participatory approachesthrough Decidim.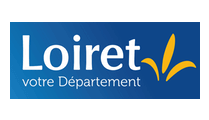 Client: Loiret
Start date : June 2018
Url of the platform : https://atelierdevosidees.loiret.fr
Type of project: Participatory budget, public inquiry
The Project
Since June 2018, the Loiret department has been using the Decidim citizen consultation platform to consult its inhabitants onland-use planningissues. 
Two public surveys on road improvements and a participatory budget for park improvement have already taken place. 
Keys to success
A follow-up of the achievements of the winning projects of the participatory budget.
Digital participation on the platform is coupled with physical participation on paper.