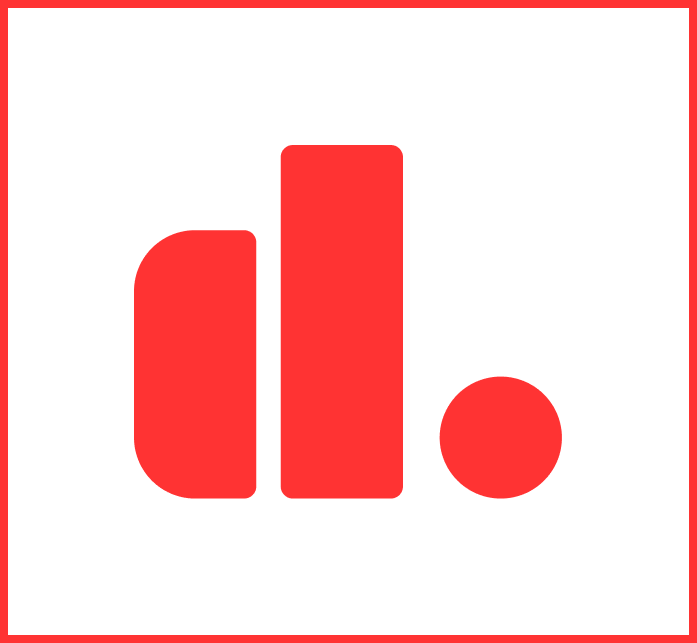 Catch-up session of
Decidim Day 2019
The Decidim Day in pictures: 
The first edition of Decidim Day 
On Thursday 12 September 2019, Open Source Politics (OSP) brought together for the first time at Liberté Living-lab (Paris) the international community mobilized around Decidim (public institutions, civil society, NGOs and social enterprises). A day of plenaries and workshops which aimed to shed light on the main issues of digital democracy and Decidim.
Decidim? This free software was born from the will of the City of Barcelona to co-construct its municipal action plan (MAP 2016-2019) with the citizens. Since its creation, the Decidim platform has been deployed by more than 150 institutions and organizations in 6 countries. Open Source Politics, official software integrator in France and Belgium, is responsible for its deployment (consulting and technical aspects) in more than 50 national and international organizations (European metropolis of Lille, city of Angers, Decathlon, Emmaus Solidarity...).
The main objective of this event was to make Decidim known in France, bringing the community together to collectively think about the future of this digital commons. Secondary objectives were also achieved: to highlight the concept of techno-politics, to deepen digital democracy or to question "corporate democracy". Thanks to the expertise of our speakers and the testimonials of each one, the objectives of this day were successfully achieved. 
The 3 highlights of the day:
1 / The round table on the future of digital democracy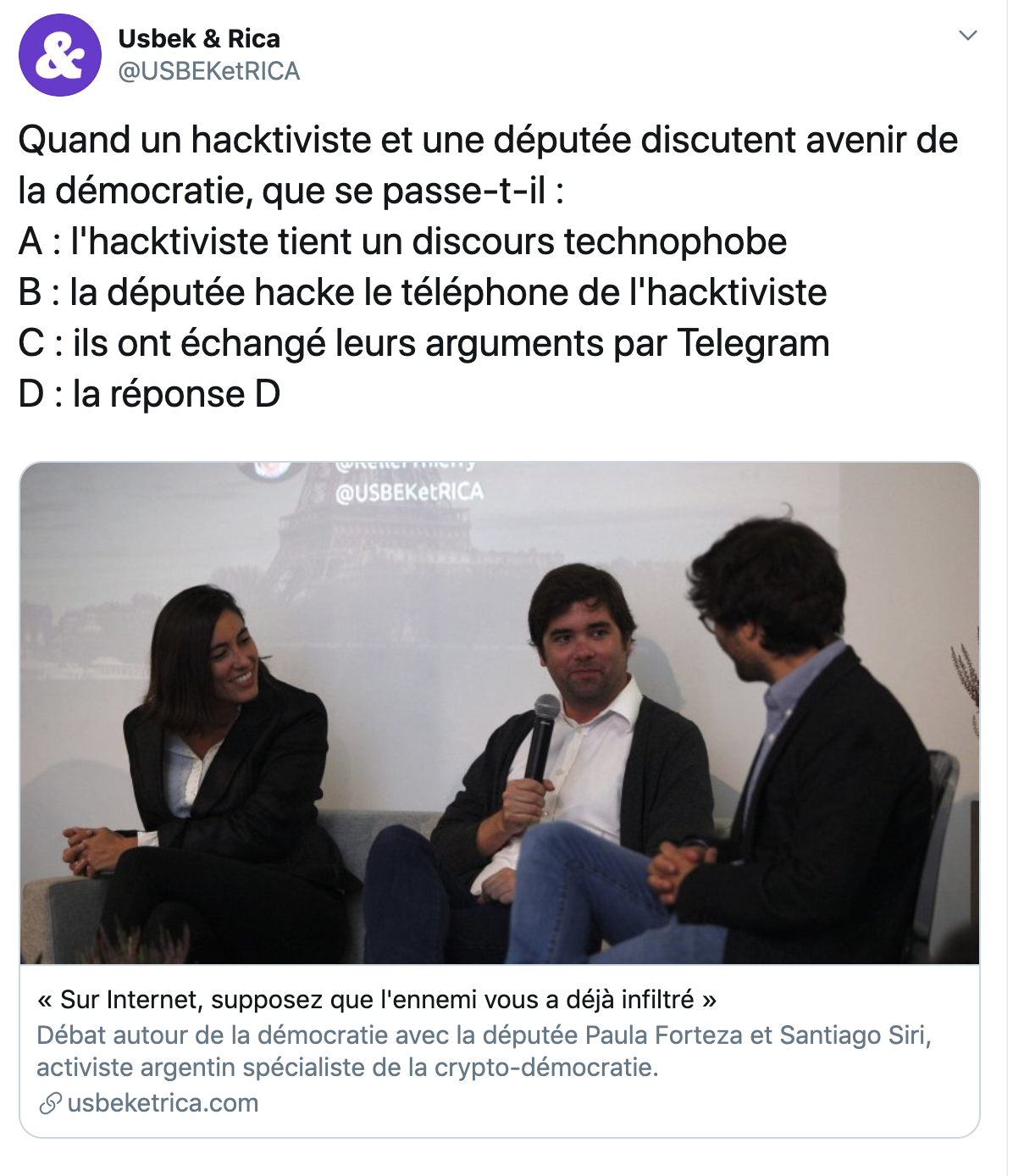 (Find here the article dedicated to this round table on the Usbek and Rica website)
Paula FortezaLREM Member of Parliament for Latin America and the Caribbean, and Santiago Sirifounder of the foundation Democracy EarthThe conference, which took place in Brussels on 24 and 25 November, marked the beginning of the event with an ambitious discussion on the future of digital democracy, moderated by Thierry Keller, editor-in-chief ofUsbek and Rica.
These two Argentinian pioneers of Civic Tech delivered their vision of the future of digital democracy. In front of the audience stood two people from the same country, with antithetical political experiences.
On the one hand, Paula Forteza is working in the National Assembly for more openness and a stronger citizen-elected relationship, while on the other hand, Santiago, following several disappointments in the political arena, believes more in a decentralized political system operating on a blockade.
Two points of view that are opposed on the trajectories to be taken but that agree on the basic message: digital democracy works on a logic of trust and the fight against corruption.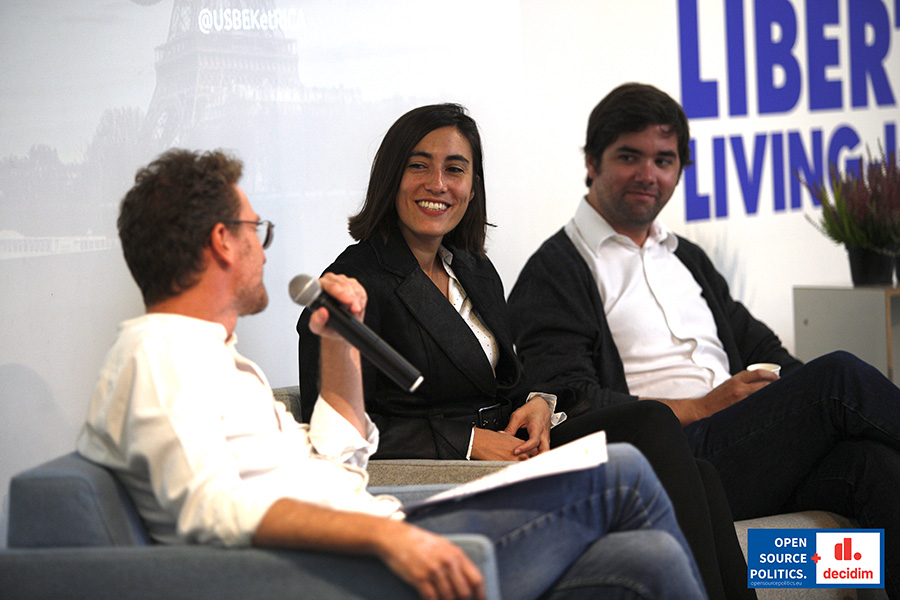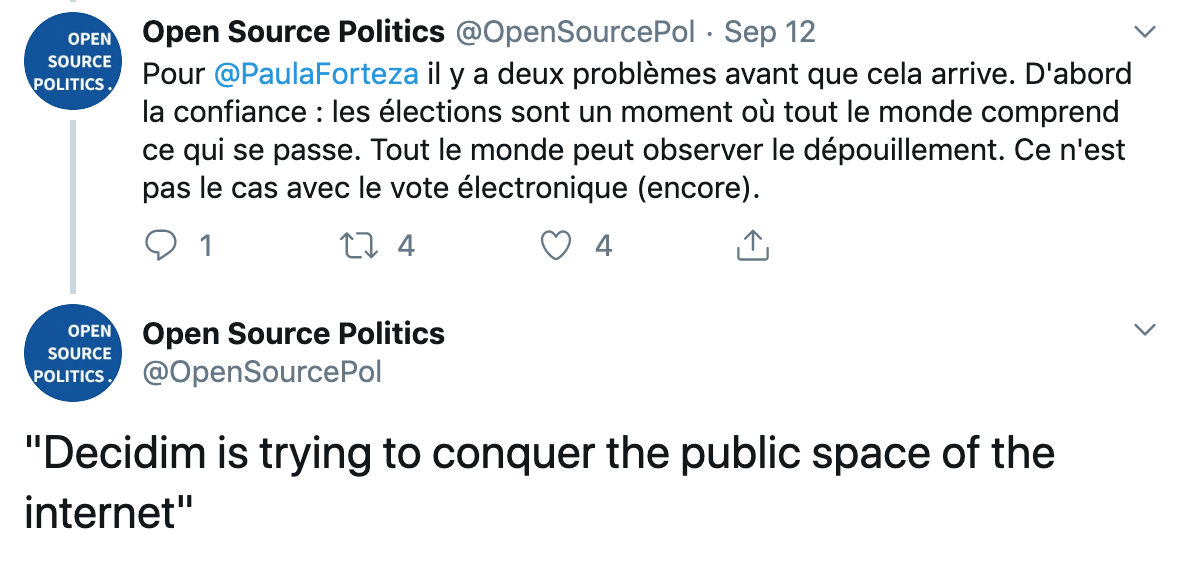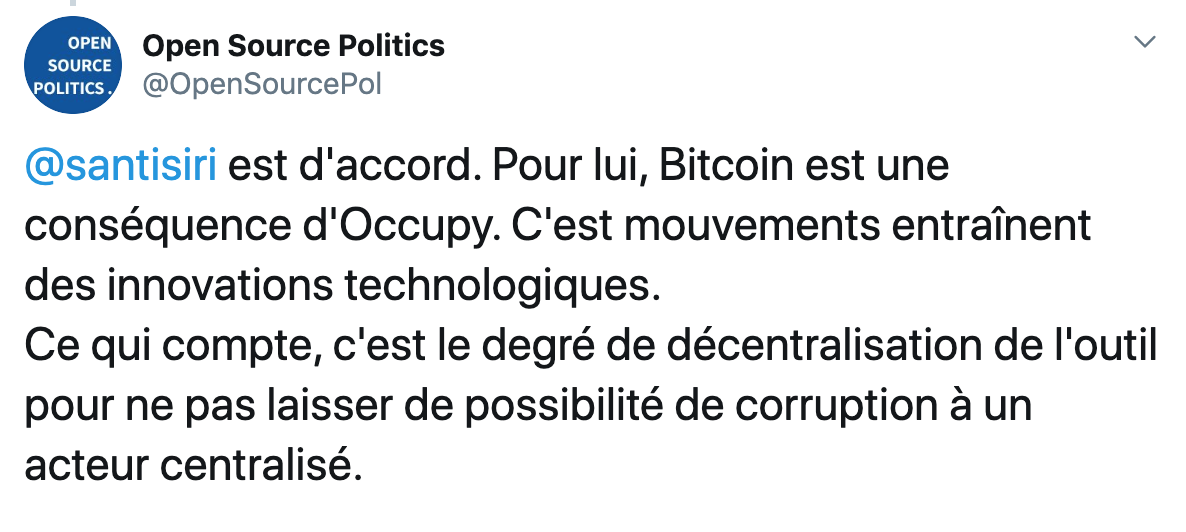 Thefree and open source nature of Decidim then takes on its full meaning: making visible the codes and programs that govern citizen participation allows visibility on its structure and thus a better understanding of the participatory system.
2 / An introduction to the "technopolitical" issues of civic tech :
(You will soon find an article dedicated to this theme on our website).
We are facing a movement of political renewal through technology. Institutions around the world are embracing technology to strengthen citizen engagement. Barcelona, since 2016, has been defending a vision of these transformations through the term "technopolitics". Thought in the wake of the 15M outraged movement in Spain, this concept is at the origin of the pioneering methods of activism put in place thanks to digital tools.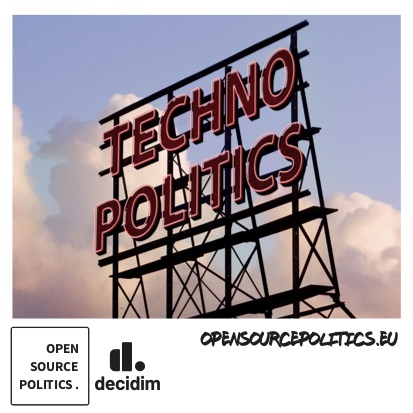 Technopolitics is:
Thinking about citizen engagement through the co-construction of

digital networks.

Use critically and strategically

digital tools at the service of collective political action.

Integrating democratic principles

from the conception of a technology.

Guarantee transparency, equality and accountability.
Decidim is the digital tool that translates technopolitics into practice, aiming at the progressive empowerment of citizens through a strict social contract and deeply democratic principles enshrined in the platform's code.
Thanks to this critical positioning, we are building our participation strategies on a daily basis in line with current technopolitical issues:
Processing of massive data sets

Digital inclusion and accessibility

Digital identity

Representativeness

Decentralization and data security

…
(see also our article: "Will the tools of civic-tech transform citizen participation?") 
3 / Corporate democracy and collective intelligence: oxymoron or reality in the making?
(Find our article dedicated to this theme )
Loïc Blondiaux, Lex Paulson, Thibaud Brière and Rudy Cambier were brought together to address the following issues: 
How to define this expression? What reality does it cover? What are the real needs behind this concept? Better transparency, stronger commitment from employees, more respected accountability? What precautions should be taken when applying a concept of public origin in the private sector? What are the levers for integrating democratic principles within a company?
What to remember about Decidim Day
One software, multiple use cases:
Since 2016, OSP has been working mainly with public institutions. For almost a year now, we have been accompanying new types of actors such as EMMAÜS Solidarité and Decathlon. Their feedback during the Decidim Day pointed out the richness of Decidim: the modularity of this digital common good allows us to accompany actors of all types for needs specific to their sector. 
More than just free software, a digital commons:
During the round table on the financing of communities, with Pierre-Louis Rolle, from the State Mission Digital Society and his Belgian counterpart, Patrick Berckmans from BOSA, our moderator Caroline Corbal, from the Code for France collective, had defined precisely what digital communities are.
After this event, it is clear that Decidim is a good example of this and that its community is ready to take up the technopolitical challenges of our emerging digital democracies.
A commons is a resource produced and/or maintained collectively by a heterogeneous community of actors, and governed by rules that ensure its collective and shared character. A commons is said to be digital when the resource is digital: software, database, digital content (text, images, videos and/or sounds) etc. What is interesting here is that digital technology has given new characteristics to commons. In particular the non-rivalry of the resource: the use of the resource by some does not limit the possibilities of use by others. And its non-exclusivity: it is not necessary to reserve the right to use it to a restricted community in order to preserve the resource.

Caroline Corbal, source Twitter
Among all the reasons for choosing Decidim and OSP, the three speakers explained those they considered decisive:
The involvement of PSO teams in supporting people who are far from digital technology for EMMAÜS Solidarité ; 

Involving a wide variety of stakeholders on an equal footing for Decathlon

The requirement of the software on the protection of personal data for the Nanterre City Council :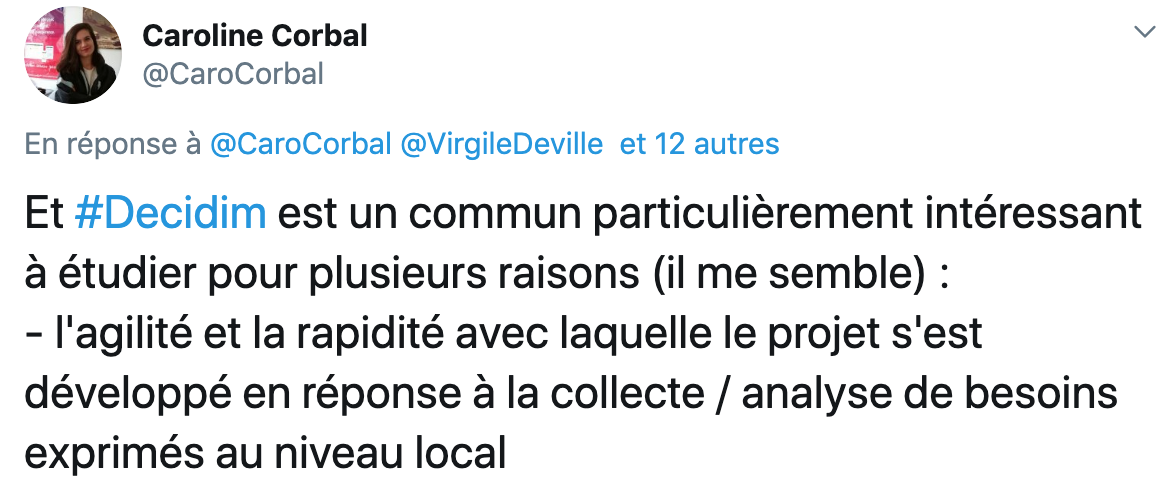 We are proud to say that the first edition of Decidim Day was a success! During this day, we were able to take advantage of a committed community ready to raise ambitious challenges around Decidim and digital democracy issues. 
Open Source Politics would like to thank its partners who made this meeting possible, as well as all the speakers and participants of this 2019 edition. See you soon for the preparation of the 2020 edition! Do not hesitate to send us your suggestions at contact@opensourcepolitics.eu.
Open Source Politics
RCS Paris 820 412 161
32 rue des Cascades
75020 Paris (France)