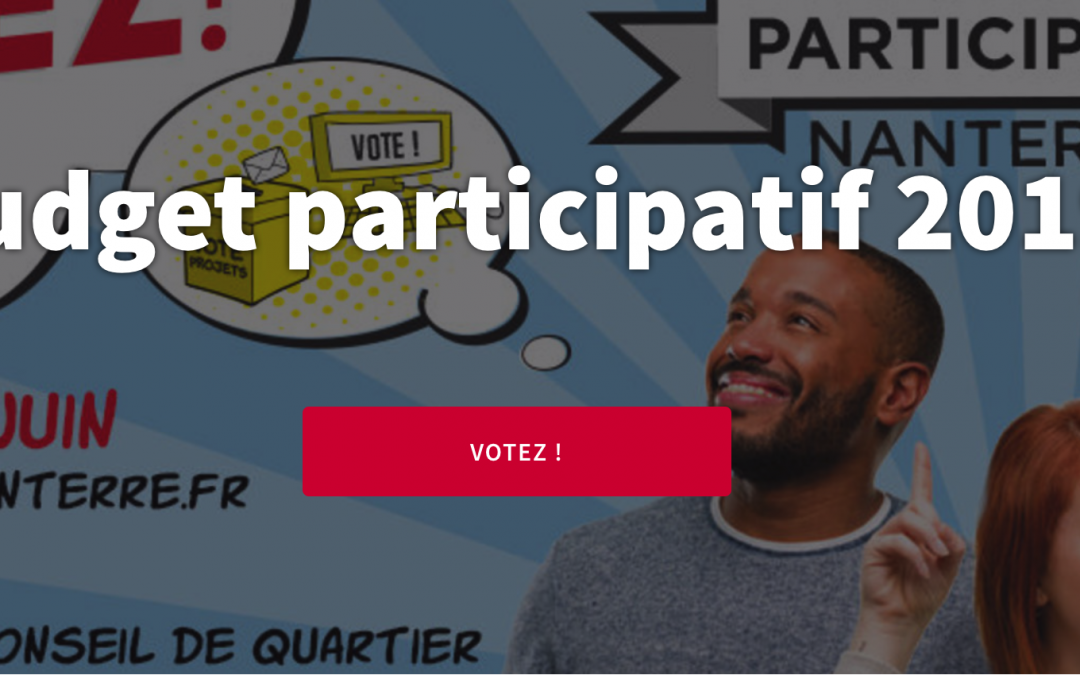 Since 07/11/2018 the Nanterien-ne-s are invited to think collectively about the future development of Nanterre and its neighbourhoods thanks to the city's participatory budget on participate.nanterre.fr.
Having at heart to include its citizens more and more
-·
ne
-·
In its decision-making process, the city of Nanterre is allocating for the second consecutive year a budget of 500,000 euros to carry out the citizen projects proposed during the
participatory budget 2019
. Open Source Politics accompanies the implementation of participatory budgeting with the Decidim digital citizen participation platform.
The consultation started on 07/11/2019 with a call for citizen projects. After an analysis of the feasibility of the projects, the citizens were able to discover on 29/05/2019 the list of eligible projects. From 17/06, the Nanterien-ne-s will then be invited to vote for their favourite projects in their neighbourhood and for their city until 26/06/2019. The projects that receive the most votes will be chosen as winners and will be implemented from 01/09/2019.
For In the city of Nanterre, as with Open Source Politics, it is essential that the process be open and transparent, so that citizens-·ne-·s can understand how the platform works, and how decisions are made. That is why this consultation is taking place on Decidim, an open source platform designed according to the rules of free software and personal data protection. Its code is accessible and auditable by all, thus providing all the guarantees of neutrality and security necessary for any participatory democracy process.
How to participate?
Go to https://participez.nanterre.fr, register and submit your proposals!
About Open Source Politics :
Since 2017, Open Source Politics has been the official French distributor of Decidim, the open source platform created for Barcelona City Council. Decidim is already deployed in more than a hundred organizations around the world and OSP supports both digitally and methodologically about fifty organizations of all sizes.
Press contact : valentin@opensourcepolitics.eu