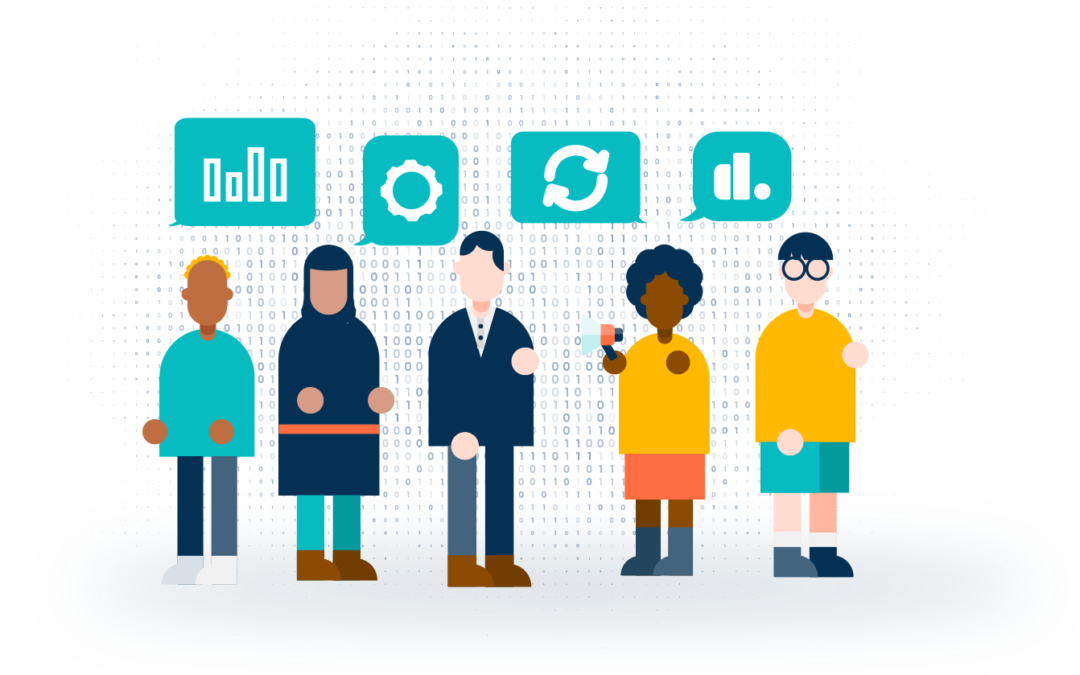 Are you looking for a meaningful work experience that will have an impact on our democracy? The Open Source Politics team welcomes you for an internship or a work-study in contact with the most innovative approaches to citizen participation.
Presentation of the company
Open Source Politics is a key player in the fast-growing civic tech sector, a field focused on putting technological innovation to work for civil society. Specialists in participatory democracy, we support large institutions and private actors in their consultation processes, internally or externally, and at all levels, from the commune of 10,000 inhabitants to the European Union. 
With our partners in France and abroad, we defend a modern vision of participatory democracy thanks to new digital tools based on transparency, collaboration, privacy and accessibility. This vision, as well as our experience acquired on more than a hundred projects, allows us to work today with multiple actors such as the European Commission within the framework of the Conference on the Future of Europe, the French Senate and National Assembly, several cities such as Lille, Bordeaux or New York, NGOs such as the Red Cross or Greenpeace, as well as numerous local authorities in France and abroad. 
Your mission: To assist the Open Source Politics sales team in managing the strong growth and new opportunities the company is experiencing. 
As part of a team of 27 people and in close contact with our numerous partners, you will be responsible for assisting the sales team of 3 people in various tasks.
You will be responsible for :
Assisting the sales team in commercial prospecting in France and abroad
Actively contribute to the drafting of tender documents
Monitoring of participatory democracy in France and abroad, competitive intelligence 
Monitoring of new tenders in the sector in France 
Write strategic notes on potential or new clients as well as reports following the various exchanges (presentation of needs, negotiations, various meetings with institutions, etc.) 
Facilitate public actors by developing a thorough knowledge of the subsidy systems (France Relance, Banque des Territoires, Invest EU, European funding, etc.) 
Set up market analyses and maps of the players in the sector. 
Identify and potentially participate in interesting public events and maintain a proactive view of company news
Administrative management (assistance in drawing up quotations, delivery notes and invoices)
Profile required
You are a good listener and curious. Your main qualities are benevolence, rigour and an interest in issues relating to democracy in general. You are also :
You are organised, and you are not afraid of the administrative rigour and width of the files to be produced. 
You have the ability to work in a multidisciplinary team and to communicate well
You have a good sense of strategy and are able to organize your time and research and have a plan of action for the day-to-day and long-term. 
You will need to be able to work in a team environment and be able to work in an environment that is conducive to the development of the business. 
Practice  
Duration: 6 months to 1 year Availability: as soon as possible 
Statutory remuneration + 50% of the transport ticket 
Possibility of employment or freelance assignments at the end of the internship/apprenticeship 
The recruitment process at Open Source Politics
The recruitment phase includes two interviews and a technical test.
As soon as you apply, we will contact you by phone to arrange your first interview
During the first interview you will meet the members of the sales team. We will also describe the technical test to be carried out before the possible second interview.
The second interview will allow other members of Open Source Politics (advisory and technical teams) to get to know you and validate your recruitment.