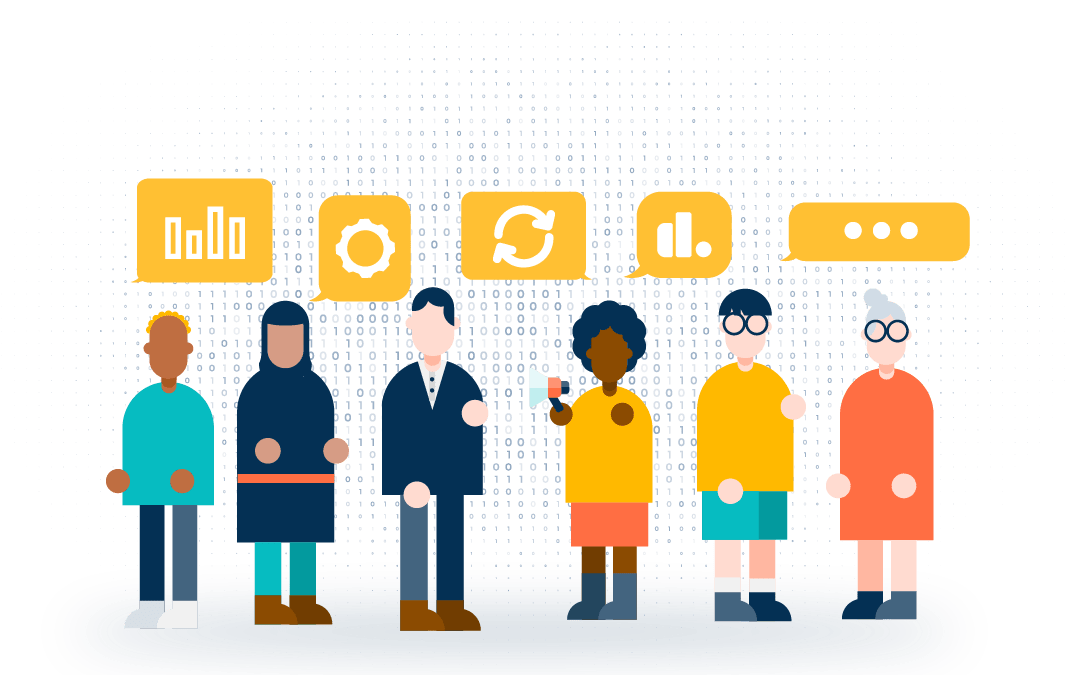 Are you looking for a way to carry out your doctoral work in good conditions and a professional experience that has meaning and impact on our democratic system? The Open Source Politics team welcomes you for a Cifre contract in contact with pioneering approaches to citizen participation.
Presentation of the company
Open Source Politics is a social economy company that offers different types of organisations (public institutions, companies, associations) digital participation platforms and support to improve their use of the platform specifically and of participation more generally.
Since the launch of the activity 5 years ago, we use only open source software, notably the Decidim platform (created in Barcelona in 2016) and regularly contribute to its development. In addition to these activities, Open Source Politics conducts and funds research projects, both fundamental and applied, aimed at informing our activity and exploring structuring topics for the future.
The Cifre contract
The Cifre contract (see here the presentation of this contract) is an interesting instrument in this context: it allows the doctoral student to be properly financed, integrated into a dynamic team and to benefit from privileged access to the field. The doctoral student will also be able to take advantage of the research networks in which Open Source Politics has been involved for the past 5 years. The team is made up of 25 people and already has one person on a Cifre contract.
Several research themes can be covered by your application for a Cifre at Open Source Politics:
In sociology, we have carried out research in organisational sociology on the consequences of the use of digital participation platforms in the local political-administrative system. For example, it could be envisaged to explore the theme of access to participation or the (non-)reduction of inequalities through participation.
In political science, research in the field of participation and its impact, the political-administrative organisation of institutions that implement participation, and the organisational transformation of companies (particularly in relation to 'corporate democracy') is welcome.
In linguistics, work has been carried out on the argumentation developed by the sponsors of the consultations and by the contributors, in order to better understand the reasons for their expression and to adapt the support provided by Open Source Politics accordingly. This work could be continued and expanded. Research projects in computational linguistics would also be welcome and could usefully complement what already exists at Open Source Politics.
In law, we are currently exploring the influence of the RGPD and new personal data management practices on consultation practices. This work could also be further developed in the framework of a PhD.
We are also open to proposals for topics that fall outside these three axes and/or disciplines! Don't hesitate to surprise us.
To facilitate the completion of the PhD, we can open up several types of field: firstly, Open Source Politics as such (data and internal work), secondly, the organisations we support (local authorities, ministries, other institutions, small and large companies, local and national associations), and thirdly, the organisations with which we have formed partnerships.
Profile required
A first successful experience in research (master thesis or other);
A curiosity about digital issues;
An interest in Civic Tech and democratic renewal;
A high level of writing skills in French;
Fluency in written and spoken English and/or Spanish will be appreciated;
The ability to integrate independently into a multi-disciplinary team;
Training: All masters validated with TB mention, with a preference for research masters.
Practice
Working time: 50% on the thesis and 50% in the company, except for specific needs due to the subject
Duration: 3 years (permanent employment) 
Availability: September 2021
Remuneration: legal minimum in Cifre (1,957 euros gross/month) + 50% of the transport ticket. Possibility of increase as the contract progresses
Premises: Soleillet Incubator, 14 rue Soleillet, Paris 20è
Send your application (CV, pre-project research + introduction email) to antoine@opensourcepolitics.eu