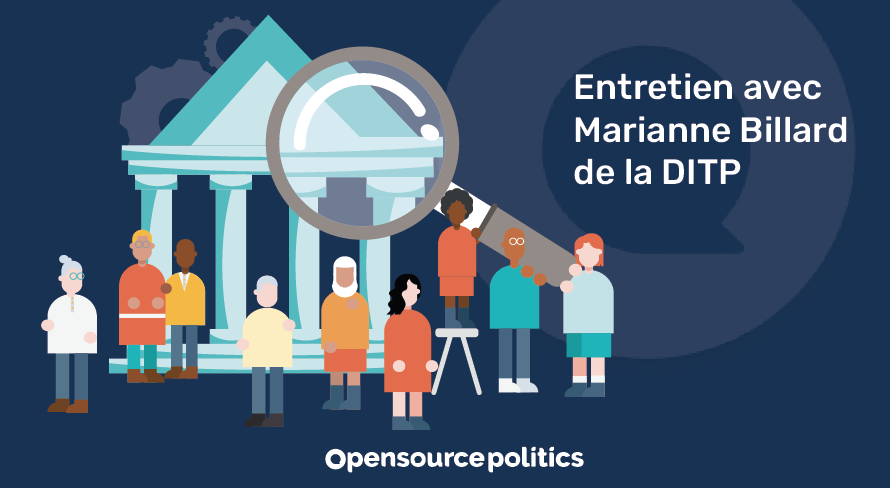 What is the Open Government Partnership?
The Open Government Partnership (OGP) is a collaborative approach with civil society to develop, monitor and evaluate public action . It is not about reforming a particular public policy. On the contrary, the OGP method can be applied to a wide range of topics. For example, the themes may include environmental challenges, digital inclusion, violence against women or sustainable food. The particularity of the OGP is therefore to bring together citizens, associations and companies in order to transform public action in its entirety around the values of participation, accountability and transparency.
What are the milestones of the Open Government Action Plan 2021-2023?
Since France joined the OGP in April 2014, the Open Government Action Plan has been developed every two years . Amélie de Montchalin, Minister of Transformation and Public Service, announced the launch of the development of the third Open Government Action Plan on 23 February 2021 . From now on, we will organise numerous workshops and events from March to the beginning of July 2021 to build this action plan with civil society. In addition, three State Open Forums will be held during this period to exchange on the commitments of the next actionplan. Finally, the action plan will be drafted during the summer of 2021 for publication in September 2021.
How to build the Open Government action plan with civil society?
The first phase of consultation and studies will run from March to early July. During this period, the DITP will organise a number of workshops open to civil society and will conduct individual interviews with both public and private actors working towards open government . Regrettably, the evolving health situation does not allow us to organise face-to-face workshops and events at this time.
In the face of this uncertainty, the DITP has launched several initiatives to develop the 3rd Action Plan for Open Government at a distance . Firstly, we have set up a cycle of bi-weekly webinars with the aim of acculturating people to the subject of Open Government. We have also developed a new website that will keep citizens informed throughout the process through a participatory blog. Finally, we want to sustain the exchange relationship we have with civil society. To this end, we will create a mapping tool of Open Government actors . Public authorities will soon be able to use this tool to identify civil society.
A change in governance culture
The Open Government approach aims to establish a permanent dialogue between the administration and civil society. To create the conditions for this collaboration, it is essential to strengthen the transparency of public action . The principle of opening up public data by default is therefore obvious. If public data are not open and available, citizen participation is more complicated. The choice of software also contributes to the consistency of the approach. We favour free and open-source tools such as Decidim, Pol.Is, DemocracyOs, etc. to best guarantee transparency and accountability to citizens.
However, the Bothorel Mission has identified certain difficulties with regard to the publication of data. Admittedly, there are legal provisions that protect the legal secrets surrounding certain administrative documents. However, the principle of opening up data is a necessity in order to restore trust with citizens. Firstly, it is therefore necessary to ensure that personal data are protected. In addition, opening up public data requires time and human resources to do so. The administration may not have enough time and resources for these needs of opening up public data.
The inclusive approach
One of our main missions at the DITP is to raise awareness among public officials about open public data. We are convinced that public action must set up new collaborative and inclusive processes with civil society. The DITP will organise a multi-stakeholder forum as part of the evaluation phase of the Open Government action plan . This regular meeting would be an opportunity to exchange and feed back civil society initiatives .
In this civic space, our role would be toact as mediators between public authorities and associations, think-tanks and companies. We want to accompany Open Government initiatives coming from civil society. In this sense, we therefore welcome proposals for workshops and collaboration.
Whatever your project, you can write to us at marianne.billard@modernisation.gouv.fr and clemence.pene@modernisation.gouv.fr!