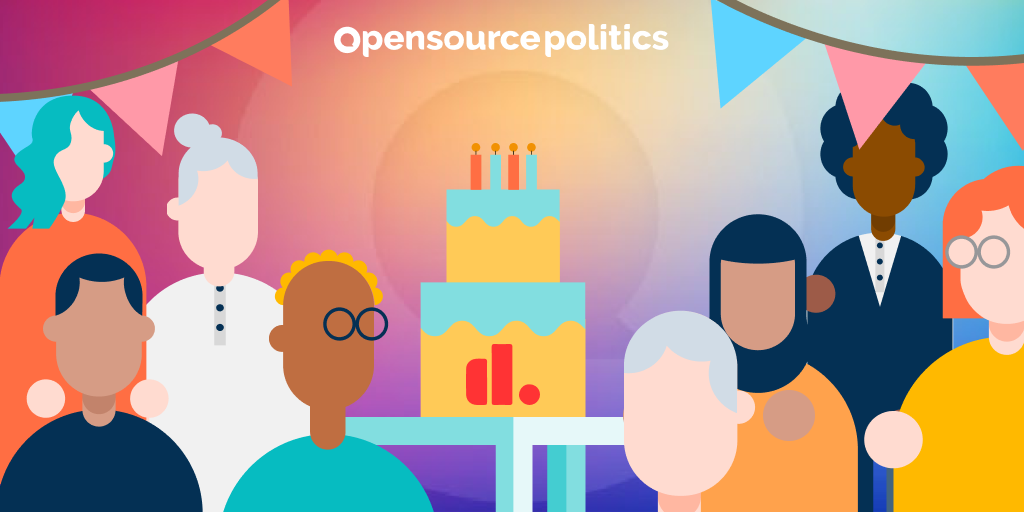 The Open Source Politics team wishes Decidim a happy birthday! It's impressive how far this community has come in such a short time. Let's take a look back at our meeting with this unusual digital community.
Decidim is ...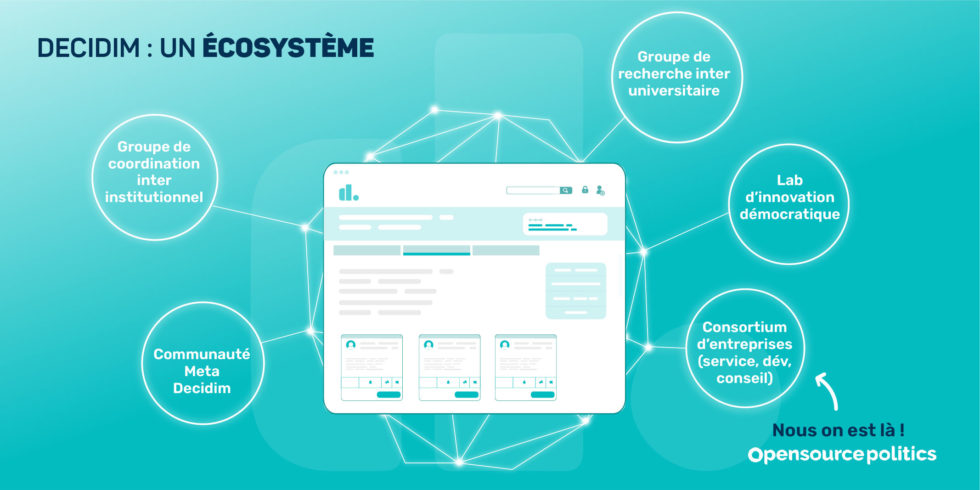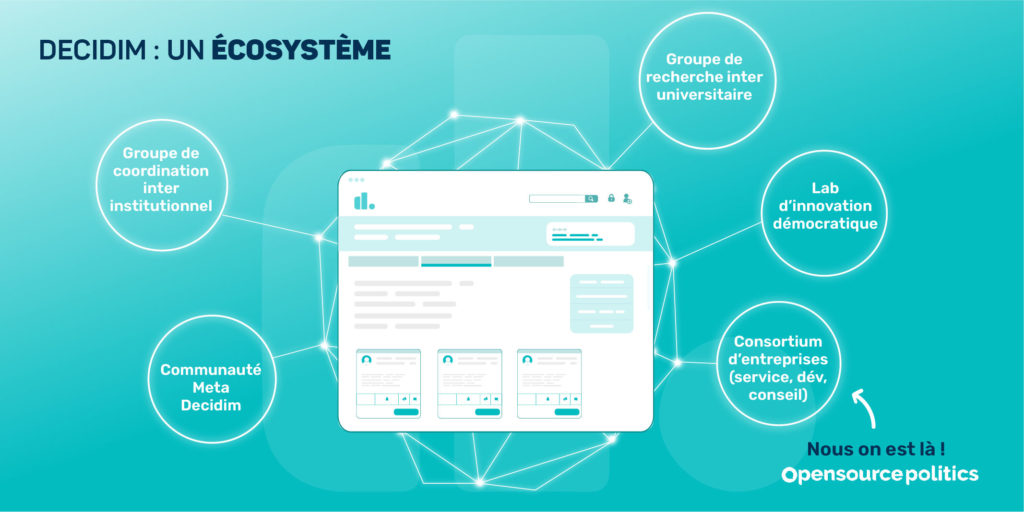 Decidim is much more than a code repository on Github, let's go into details:
Decidim is a technopolitical project to deepen and transform participatory democracy through the design and implementation of a digital platform.
Decidim is a project based on the principles of equality, transparency, traceability and data integrity, with ethics at the heart of its approach. If you haven't already done so, read the social contract.
Decidim provides the democratic guarantees that are essential to any #civictech project thanks to the main principles that are at the basis of its architecture

1️⃣ Open to collaboration
2️⃣ Transparency, traceability, integrity
3️⃣ Democratic quality guarantees
4️⃣ Privacy and Security

Decidim is a democratically governed digital commons and an international network:
Decidim and Open Source Politics, the meeting
Decidim is fully in line with the objectives and values that Open Source Politics set itself when it was created in 2016. When Virgile Deville, our product manager, first heard about it at a Smart City conference organised by the city of Lyon and Le Monde, it was immediately obvious.
The use case on which the software was launched 4 years ago was the final convincing factor. Decidim was indeed launched to serve the co-construction of the municipal action plan of the city of Barcelona which would be used for the entire mandate. More than 40,000 citizens participated in this massive process. This participatory approach remains one of the most striking democratic innovations in the civic tech sector.

Adoption by our team
Shortly afterwards we decided to concentrate all our efforts on Decidim in :
Our team is responsible for almost a third of the instances in production of Decidim.
A winning bet
Today we are happy to see that Decidim is becoming the standard for the implementation of digital participatory processes in France, Europe and internationally. It is used by institutions of all sizes, from local authorities to the European Commission, including the Senate and theNational Assembly.