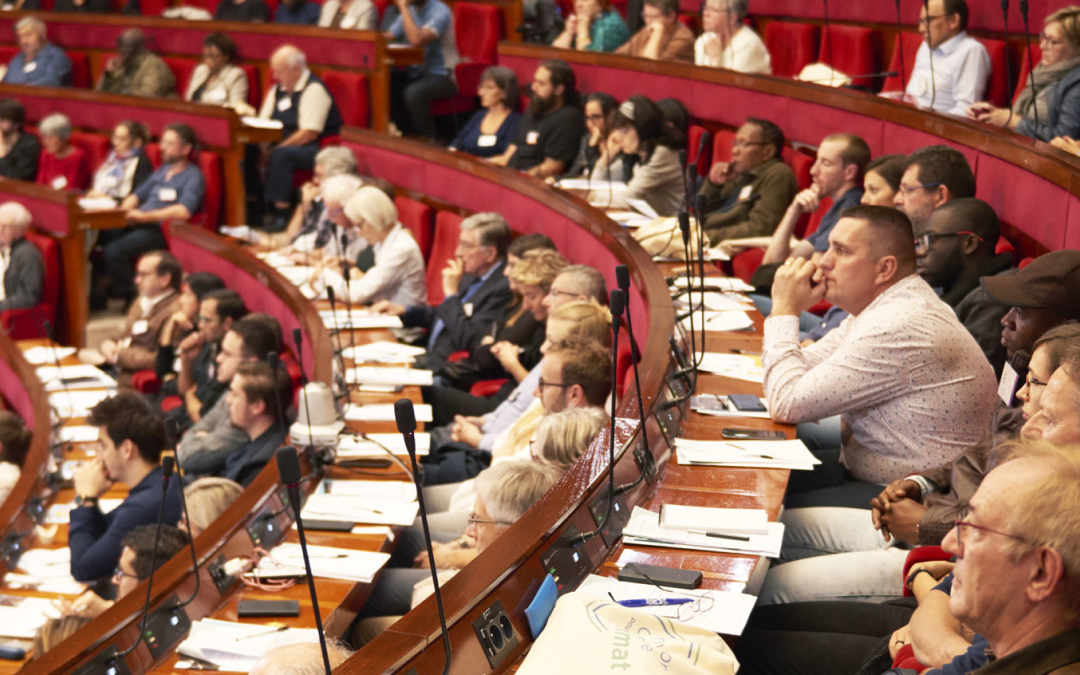 Context
Since 4 October, 150 randomly selected citizens have been meeting at the Citizens' Climate Convention to discuss the question of how to reduce greenhouse gas emissions by at least 40% by 2030, in a spirit of social justice.
Since 25 October (second session of the Convention), a digital platform has been receiving external contributions from all citizens and organisations. Three intermediate summaries will be produced before the next sessions to feed the work of the 150 members of the Convention.
Why Decidim?

Open Source Politics has been commissioned to set up a platform based on the open source software Decidim . All proposals from participants are public and available on the platform:
The choice of Decidim and its open code is in line with the Convention's principles of democracy and transparency. The platform allows everyone to express themselves in confidence regarding the protection of their data.
6 themes :

The platform allows contributions to be submitted on the five working areas of the Convention. A sixth space is reserved for transversal contributions.

The citizens and organisations registered can submit one contribution per theme and per intersession on the platform (i.e. a maximum of 18 during the whole Convention).